See what others are saying about the Merchant Account Provider(s) they've dealt with. Find out the good, bad and ugly before commiting to a provider. It's important to deal with an honest and reputable company who is truely interested in helping you get set up to accept credit cards in a manner that is efficient. Here you can compare the merchant account provider reviews and see which company suits you best.
| | Transaction Fee (Retail/Internet) | Average Discount Rate (Retail/Internet) | Support | Cancellation Fee | |
| --- | --- | --- | --- | --- | --- |
| | $0.10 / $0.22 | 0.28%-1.58% / 0.28%-2.08% | 24/7 Support. U.S. Based. | $0 | |
| | $0.10 / $0.10 | 0.20% / 0.50% | 24/7 U.S. Based | $0 | |
| | $0.10 / $0.18 | 0.15% / 1.99% | 24/7 Support | $0 | |
| | $0.16 / $0.16 | 0.55% / 2.09% | 24/7 Support U.S. Based | $0 | |
| | $0.25 / $0.20 | 0.79% / 1.28% | 24/7 US | $0 | |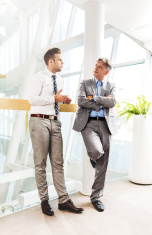 Do you want to be featured in this providers list? Please contact us.

Most recently added reviews…
Cayan Review
Cayan, formerly known as Merchant Warehouse, is one of the leading US credit card processing providers. They offer a wide range of services including mobile solutions for iphone, Blackberry, Android and Windows. With a 24/7 in-house support they also have a high satisfaction factor among their customers. Read the full review
Leaders Merchant Review
Leaders Merchant Services is a California-based company that offers a wide range of merchant services including, credit card machines for leasing or purchasing, competitive processing fees on all card types online as well as retail, CheckPoint check services, and the list goes on and on. Read the full review
PayPal Review
Although PayPal originated as a venue for one-on-one transactions like EBay auctions, the payment solution has evolved into one of the most widely recognized and accepted methods of online money exchange. Read the full review
DO NOT DO BUSINESS WITH THEM
BluePay
by Milen Marinov
Rating: 1
DO NOT DO BUSINESS WITH THEM: THEY USE IMMORAL AND LIKELY ILLEGAL BUSINESS PRACTICES THAT WILL HURT YOUR BUSINESS In short, Bluepay INC. contacted my bank without notifying me first and suspended my entire business account! In addition, they are holding onto $4912.02 that I processed with their company but have neither released the funds to me, nor refunded the money to my clients. This is $4912.02 that I worked for, and yet they are keeping it for themselves! This has to be illegal, so I know that I will eventually get the funds released but making them do so is only a waste of my time. And this is time that I should be spending on my business, not on fighting these reprehensible business practices. I have included more details about the experience I went through with Bluepay INC. below so that you can see why I absolutely recommend that you DO NOT DO BUSINESS with them: I have been a business owner for 11 years, and I signed up with Bluepay INC. in July 2011. I then processed about $4912.02 with them. About three weeks later, I went to the bank that I have been banking with for 15 years. When I went to the window, the clerk told me that my entire account had been frozen. The first thing I thought was that somebody had hacked into my business bank account, and I was so worried and stunned I thought that I might have a heart attack. Since I have been banking with them for 15 years, they were definitely trying to help me, and one of the officers stepped in right away and started making phone calls to find out what was going on. It turned out that without even calling me, Bluepay INC. incorrectly reported to my bank that I was making fraudulent transactions, and my entire bank account was frozen. Once my bank discovered what had happened, they immediately released my accounts funds though not the $4912.02 that I had processed with Bluepay INC.. I went right back to my office and called Bluepay INC.. My first question was how they can possibly do something like this without even calling me. I spoke with George Jackson, who lied to me and told me that it wasnt Bluepay INC. who had done this. He then asked me for the receipts of the transactions that they had processed. I provided all of the requested information immediately and also attached my business license. When I called to confirm that he had received all of the information, he assured me that he had everything and would get back to me the next day. Of course, I didn't receive a call. So on the next business day I sent him an email and left him a voicemail. A couple of hours later George Jackson called me and told me that my account was suspended. Based on my experience with the fact that they had incorrectly reported to my bank that I was making fraudulent transactions and also had my entire bank account frozen, I told him I didnt want to do business with them anyway. However, I told him that I expected the $4912.02 I processed with them to be released to me. He gave me a vague responseafter which I still didnt know what would happen with my money. Soon after, I called him again and demanded that he very clearly tell me what would happen with my money that they had processed. Again, he gave me unclear responses. Then, I flatly told him that if they didnt refund the money to my clients or post it to my bank account, I would call all of my clients and have them cancel the charges I had processed with themand if Bluepay INC. gave me a hard time about refunding or releasing my money, I would sue them. Three hours later, I saw on my bank statement that the money had been placed on hold for one month and an investigator had been assigned to look into these transactions. So my money has still not been refunded or released. The irony here is that Bluepay INC. reported me of having fraudulent transactions, when they are the ones who have processed my clients cards but are keeping the money themselves!! If this isnt a fraudulent business practice, I don't know what is! Clearly, Bluepay INC. doesnt deserve anybody's business, and I am urging anyone who reads this review to think hard before doing business with them.
No customer service for small businesses.
Fifth Third Merchant Services
by Deborah
Rating: 2
POS is ok, but if you have a question or problem, prepare to spend 45 minutes on the phone. Several times I called to ask why I was not told about fees that were not in my contract and I was told that since my business is so small, 200K or less, I was not entitled to their Premium Customer Service benefits to manage my account. Fees changed constantly, who has time for that. Fifth Third in all areas, in my opinion has lost its way.
DISCLAIMER: The views and opinions created by our site visitors do not necessarily reflect the views or opinions of MerchantSeek or its employees.