Cell Phone Credit Card Processing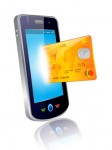 Do you need the flexibility of processing credit cards on-site? Then wireless cell phone credit card processing might be exactly what your business needs. Most providers offer cell phone credit card processing today, as a matter of fact that service should be included when you open up a new credit card processing account, be sure to check with the provider. For your convenience we have gathered a list of reputable providers that offer this service.
| | Transaction Fee (Retail/Internet) | Average Discount Rate (Retail/Internet) | Support | Cancellation Fee | |
| --- | --- | --- | --- | --- | --- |
| | $0.10 / $0.22 | 0.28%-1.58% / 0.28%-2.08% | 24/7 Support. U.S. Based. | $0 | Get Quote |
| | $0.10 / $0.10 | 0.20% / 0.50% | 24/7 U.S. Based | $0 | Get Quote |
| | $0.10 / $0.18 | 0.15% / 1.99% | 24/7 Support | $0 | Get Quote |
| | $0.16 / $0.16 | 0.55% / 2.09% | 24/7 Support U.S. Based | $0 | Get Quote |
| | $0.25 / $0.20 | 0.79% / 1.28% | 24/7 US | $0 | Get Quote |
With the proliferation of smartphones in the US, it becomes more and more common to use a smartphone such as i-phone, Android, Blackberry or a Windows-run mobile device for your on-site credit card transactions. This is obviously a very convenient solution when you are out on an event or otherwise out in the field. The solutions differ depending on provider, because of the high level of development in this area, they use different software/apps and card readers.
Most top merchant service providers offer some sort of credit card processing for cell phones, through a credit card machine for cell phone and software/apps for i-phone, android, Blackberry and Windows. Check in the comparison chart above, for the merchant accounts that process cards by phone. Always remember to check for compatibility between the cell phone you plan to use and the credit card processing solution, for both hardware such as the credit card swipe and the software.

offers a free virtual credit card application. This virtual POS (point – of – sale) payment application is called MerchantWARE Mobile. No wireless terminal for several hundred $ needed. It works with a Bluetooth Card Reader for $149.00 or the iDynamo Credit Card Reader with data encryption for $129.00 for iPhone 4 and 3Gs. This cell phone application does not require any specific gateway fees or any other fees, you will only be charged your regular merchant account costs with Merchant Warehouse.
Works with iPhone, iTouch, Android, Blackberry, and Windows mobile devices.
No annual fees, contract fees, or termination fees
Includes MerchantWARE virtual terminal that can be used for CC transactions with any computer connected to the web.
Apply for a Merchant Account with Merchant Warehouse now!
It has never been easier to bring your business wherever you go without having to take cash or checks only.