There are many reasons why a merchant services provider might class a particular merchant client as "high risk," including:
– A history of chargebacks or an increasing rate of chargebacks.
– A previous application rejection by another merchant services provider.
– Engagement in an industry that is considered high risk, such as an online pharmacy, adult entertainment venue, or electronic cigarettes.
– Business operations offshore, or a business model that involves international dealings.
– Poor credit scores.
Start-up companies that have never held a merchant account before may also be considered high risk until they have accrued a successful business record.
Too often companies that have been classed as high risk have to find alternate sources of processing, include processing services delivered offshore.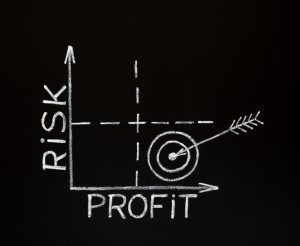 MerchantSeek understands the dilemma faced by high-risk merchants and attempts to cater to their particular needs by offering competitive fees and a powerful anti-fraud screening system.
Often when a merchant has better tools to combat potential chargebacks, their high risk status is quickly mitigated. In the best case scenario, MerchantSeek can have your business processing all major credit cards in a very short amount of time.
High Risk Business Areas
These services are especially well suited to high risk merchants in the following business models:
– Collection Agency
– Internet-based Businesses
– Electronic Cigarette Vendors
– Travel Agencies
– Loan modification and Loss Mitigation Services
– Pharmaceutical Merchants
– Ticketing
– Telecommunications
– Entertainment
– Content / Subscription
Benefits
Our partners offers everything your high-risk business demands, including:
– The ability to accept all major credit cards, debit cards, and local methods of payment.
– Secure, real-time Internet payment processing solutions.
– A reliable infrastructure that is monitored around the clock, seven days a week, 365 days a year.
– Fast turnaround and easy setup.
– Automated recurring billing options.
– Anti-fraud screening to minimize chargebacks.
– Multi-currency payments and settlements.
– Easy-to-use online reporting.
There are also specific payment options tailored for:
– Collection Agencies
– Electronic Cigarette Merchants
– Loan Modification and Loss Mitigation Consultants
– Pharmaceutical Vendors
Electronic Cigarette Merchants
Electronic cigarettes or e-cigarettes have grown in popularity over the past three years for their reputed ability to deliver the pleasant aspects of the smoking experience with less exposure to harmful chemicals and carcinogens. Many credit card companies, however, have denied merchant service accounts to this high-risk business model due to the elevated incidence of chargebacks in the industry.
In part, credit card companies have reacted to ongoing litigation with the FDA over the regulation of e-cigarettes, and the fact that tests are still being conducted to validate their safety. The proliferation of manufacturers in this rapidly evolving industry has led many consumers to "try out" and return products, often taking advantage of advertised risk-free trial offers. The result has been a degree of volatility that has made obtaining credit card processing services difficult for these vendors.
Merchant Seek offers secure electronic cigarette merchant accounts that include multi-currency payments and the acceptance of all major credit cards. Our processors provide free customer support to both you and your customers 365 days a year. Downtime for your customers means downtime for your profits. We're dedicated to assuring that doesn't happen.
Apply now for a high risk merchant account by completing the short form below. A representative will contact you with more information to discuss your application. You are under absolutely no obligation to work with MerchantSeek or our partners by filling out this form or speaking with our representative.
High Risk Credit Card Processing Form
We would love to hear from you! Please fill out this form and we will get in touch with you shortly.