Suggested Business Use: Retail

Accept credit cards with top merchant account provider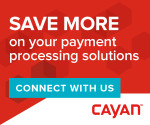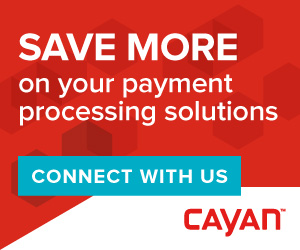 FREE Online Reporting
In-house 24/7 Support
Lowest Cost Guarantee
Highest Approval Rate
U.S. Based
Swipe terminals are the best processing solution for retail businesses, however, POS (Point Of Sale) Software can be used also. POS terminals, primarily, are used in a "Card Present" situation. "Card Present" means that at least 80% of your business is done face-to-face with your customers so you can "swipe" or "slide" the card through the terminal. Card swiping is the least expensive of the 3 processing solutions for retail merchant services, usually around $0.17 to $0.25 per transaction. They are the least expensive because they are considered to be the lowest risk of fraud. Most terminals work with phone lines, however, they do make portable ones that operate off of air-waves or with a cell phone. These types of portable POS terminals are good for taking to trade shows where their is no phone jack present to plug a regular POS terminal into.
Other uses for POS terminals:
EBT processing
Gift/Loyalty card processing
Smart card processing
Check conversion/authorization (Follow the link to find out more about MerchantSeek's featured check processing options.)
Note: Not all terminals support other processing solutions mentioned above. Check with a Merchant Account Provider or equipment manufacturer for details.
Purchase prices for terminals range from $100 to $1,000+. The pricing greatly depends on the units features and how much the Merchant Account Provider wants to profit off of a terminal sale. Merchant Warehouse offers the largest selection of terminals on the web.
Pricing Information
Here's the rates and fees you can expect to pay for Swipe Terminal credit card processing. (Note: Rates and fees may be higher or lower depending on what type of business you are operating, what country it's located in, and your credit rating.)
| | |
| --- | --- |
| Application/Setup: | $0 – $100 |
| Swipe Terminal Hardware: | $300 and up |
| Discount Rate: | 1.70% and up |
| Transaction Fee: | $0.17 to $0.25 |
| Monthly Minimum: | $0 – $25/month |
| Gateway Fee: | $0; Does not apply to retail merchants |
| Statement Fee: | $7 – $15/month |
| Programming Fee: | $0 – $100 (usually only applies to merchants switching from one provider to another – many times can be waived) |
| Daily Close-out Fee: | $0 – $0.15 |
| Chargeback Fee: | $20 – $25 per instance |
| Reserve: | Varies, ask provider for details. May not apply. |
| Annual Fee: | $0 – $100/year |
Advantages & Disadvantages
There are advantages and disadvantages to using any retail merchant account processing solution. Below is a table pointing these out for POS swipe terminals:
Advantages:
Great for retail establishments
Lowest discount rate and per transaction fee
Considered lowest risk of fraud
Portable, wireless POS terminals available
Disadvantages:
Must be near phone jack
Possible extra fees (example: programming)
Portable, wireless terminals tend to cost more
POS Swipe Terminals
What are you looking for in a POS terminal for your retail merchant account? Small footprint? Terminal and printer in one? Here are some things to look for when shopping for the right credit card processing terminal for your business.
Quick Tips:
ALWAYS get a terminal that supports AVS (Address Verification System.) AVS is used to greatly reduce the chances of getting fraudulent orders. In addition, your transaction costs will also be lower.
Selecting a terminal with an integrated printer helps to conserve space and is much more convenient.
Choose a terminal with printer that supports thermal printing. With thermal printing there is no need to replace a printer ribbon, thus saving you time and money in the long run.
Recommended Retail Solutions
Below follows some examples from Merchant Warehouse that is the largest supplier of credit card terminals and card readers.
Hypercom T7Plus

This is one of the most popular credit card terminals. It is a powerful POS terminal in a small design perfect for countertops.

1MB memory for speed

High reliability and no paper jams thanks to SureLoad printer


Price: $149.00

(Merchant Warehouse offers the Guaranteed lowest price)

Find out more at:

Ingenico 7780

The perfect Pay-at-the-table portable solution for restaurants or other businesses with several terminals.

Wireless communication with Bluetooth

Price: $289.00 (base – dual mode)

$385.00 (handset)

Find out more at:

Free Smartphone software with all new Merchant accounts!

MerchantWARE Mobile is a virtual point-of-sale payment application that works with:

iPhone
Android
Blackberry
Windows

More information can be found in our cell phone credit card processing section.

Or sign up for a new merchant account at:
*Featured rates and fees are not meant to be entirely inclusive; other rates and fees may apply based on your type of operation. Entire rate and fee schedule will be included in your Merchant Application and Merchant Processing Agreement. These will be available for review prior the completion of the setup of your merchant account.
Interested in one of the options above? Complete the short inquiry form below and a representative will contact you shortly. Or call us toll-free at 1 866 808 4783.
Terminal Form
We would love to hear from you! Please fill out this form and we will get in touch with you shortly.