Suggested Business Use: Mail Order/Telephone Order (MOTO)
This is a program that operates through your computers modem and phone line. You simply type in the credit card information and in 3-4 seconds the authorization number will appear on your monitor. Usually 2 days later the money will arrive in your business checking account. Most POS (Point Of Sale) software has an on-board database where all of your transactions are stored. This makes your month end accounting and balancing easy. POS software is expandable also, in that if you need more merchant accounts because of opening a new business, adding new accounts to the software usually is a breeze. If you have a business that requires you to bill or charge your customers on a monthly basis (example: web hosting), POS software can perform the billing automatically. Retail merchants can use POS software also. Just ask your merchant account provider for a magnetic card swiper that will plug directly into your computer.
POS software is a good choice if you're a merchant who has custom products, inventory issues, or large ticket items that you don't want billed to the customers credit card in real-time. POS software purchase prices usually range from $150 to $800. The pricing greatly depends on how much the Merchant Account Provider wants to profit off of a software sale.

Accept credit cards with top merchant account provider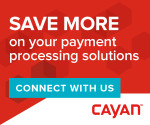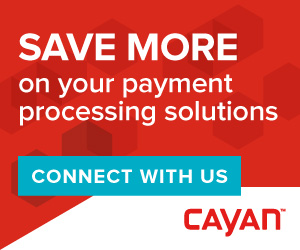 FREE Online Reporting
In-house 24/7 Support
Lowest Cost Guarantee
Highest Approval Rate
U.S. Based
Pricing Information
Here's the rates and fees you can expect to pay for POS Software credit card processing. (Note: Rates and fees may be higher or lower depending on what type of business you are operating, what country it's located in, and your credit rating.)
| | |
| --- | --- |
| Application/Setup: | $0 – $100 |
| POS Software: | $200 and up |
| Discount Rate: | 2.15% and up |
| Transaction Fee: | $0.25 to $0.35 |
| Monthly Minimum: | $0 – $25/month |
| Gateway Fee: | $0; Does not apply |
| Statement Fee: | $0 – $15/month |
| Programming Fee: | $0 – $100 (only applies to merchants switching from one provider to another) |
| Daily Close-out Fee: | $0 – $0.15 |
| Chargeback Fee: | $5 – $25 per instance |
| Reserve: | Varies, ask provider for details. May not apply. |
| Annual Fee: | $0 – $100/year |
Advantages & Disadvantages
There are advantages and disadvantages to using any processing solution. Below is a table pointing these out for POS software:
Advantages:
Good for MOTO
Ease of charging monthly recurring fees automatically
Magnetic card swiper can be added if you also conduct retail sales
Previous transactions stored for easy viewing
Disadvantages:
Must be near phone jack
Non-automatic authorization of transactions — can be time consuming
NOT Macintosh compliant
Recommended POS Software with Demos
Quick Tips:
Before purchasing software be sure your computer meets the software minimal requirements.
Choose a program that is user-friendly and easy to work with.
Stick to purchasing a more known name of credit card processing software. It's possible if you choose a 3rd party program it may not be compatible with your processing bank. Do the research first and ALWAYS ask questions.
Below are some of the programs that we recommend:
Laptop Swipe Solution
Highlights:
Supports all major credit card types, private label, plus check guarantee.
Authorize transactions either individually or batched and authorized all together.
Transactions are edited as they are entered with immediate error feedback.
Electronic Draft Capture support allows easy draft capture settlement regardless of the method used by the bank network.
Electronic Commerce Indicators (ECI) compliant
Laptop Hand Keyed Virtual Terminal Solution
Highlights:
Support for large number of certified networks
No Setup Fee or equipment purchase (due to it being a hand keyed solution)
Small Monthly Fee
Full authorization and settlement functionality including sale, credit, void, authorize only, and post authorize for all major card types including American Express, Visa, MasterCard, Diners Club, Carte Blanche, Discover, and JCB
Purchase card functionality, including the ability to collect and pass Visa and MasterCard purchase card level II data
Automatic data archiving, the ability to store indefinitely all transaction information including the ability to search that information for chargebacks, etc.
PCCharge Pro (formerly PC-Charge)
Certified with the major credit card processors
Split dial authorization for Discover and American Express (selected processors)
Meets up to date compliance standards for Visa and MasterCard
Customer database with recurring and installment billing allows you to schedule payment processing according to your specific business requirements
Real-Time or batch transaction processing