The shift to digital banking and payment solutions has created opportunities for emerging fintechs and banks to challenge the status quo successfully. The new players enjoy several advantages over the establishment.
They have focused and built their businesses on emerging technologies from the beginning.
Unlike the incumbents, these new players are at home in technologies like data analysis, machine learning, and artificial intelligence since they are digital natives.
Unlike incumbent banks, they are not shackled to legacy systems and siloed organizational departments that struggle to communicate and adopt new technologies.
With many of their processes automated, newcomers don't feel the bite of tech talent shortages as much as incumbents do.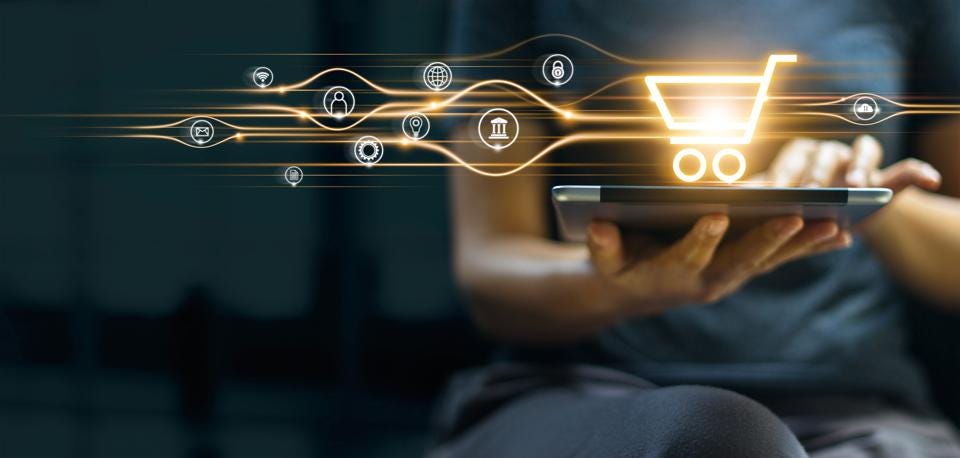 Smart Automation is the Way Forward
Digital banking is the new normal, and customers won't settle for anything less than a seamless experience. Almost half of financial service consumers are willing to leave their current service provider if it is unable to provide top-notch digital banking services. As younger people gain access to banking, this percentage is likely to increase further.
Already, more than half of legacy banking clients are discontent with the digital banking services their current banks provide.
The answer to the competitiveness challenge across the board seems to be smart automation.
For emerging fintech operations, automation is a trump card that allows them to circumvent the issue of talent shortage while gaining the upper hand against legacy institutions.
For incumbent banks, automation is a weapon of competitiveness. Automation can allow these institutions to keep up with the technologically advanced emerging challengers.
The Advantages of Smart Automation are Many
Smart automation can offer banking institutions and fintechs sweeping advantages, impacting the very core of these businesses. In addition to alleviating workload-related problems, smart automation also creates opportunities for innovation and improves productivity.
Smart automation speeds up processing.
It cuts costs.
It eliminates frequent errors in human-run processes.
Beyond these obvious advantages, smart automation also allows companies to:
Gather, process, and transfer data seamlessly across several systems, departments, and organizations.
Implement diverse systems, and integrate with third-party systems, radically expanding their capabilities.
Escape the traps of complex technology stacks, and outsource expensive, specialized labor.
The skilled application of smart automation allows digital-native fintechs and legacy banking organization to retain their highly skilled talent and keep critical knowledge within the organization. Automated systems are capable of retaining such knowledge on their own without requiring human intervention beyond the activation of the automated processes.
Smart automation is equally useful in the back office and the customer-facing segments of the business.
In the back office, automated processes can link on-site systems to the cloud. They set the stage for the implementation of self-healing routines that can automatically handle unexpected system interruptions.
In the front office, automation can handle teller tasks and more effective payment processing and transactions like bill payments, remote deposit captures, etc.
How Businesses Can Use Automation to Solve Real Issues
Automation should never be solely a tool that helps a business keep up with its competitors. Through automation, banks can solve real issues that have an immediate impact on their bottom lines.
The first step is to address core issues like workload automation. Workload automation eliminates manual interventions from routine operations like money transfers, payment processing, mortgage servicing, peer-to-peer payments, etc. This type of automation can eliminate the need for a considerable number of employees, saving costs and increasing ROI.
Getting rid of the need to have people manning the workstations around the clock is a huge step forward for any fintech or bank.
Following the automation of the core processes of a business, every other aspect of the banking business lends itself well to further automation. Digitalized businesses can quickly and efficiently add new services to serve the ever-evolving needs of their clients better. Automation removes some of the challenges of scaling as well.
In the payment processing branch, smart automation improves the customer experience while automating back-office workload. Mortgage processing carries significant opportunities that smart automation can bring to the forefront and exploit.
In banking, further opportunities for automation exist in:
Document imaging
Document storage
Business reporting
Business intelligence
Once smart automation takes over, the possibilities become limitless. Auditing, security, and compliance can receive significant boosts through automation as well.
With manual processes removed from record-keeping and data readily available for audits, compliance stops being a draw on resources and becomes another source of opportunities.
Artificial intelligence and machine learning are at the cutting edge of smart automation in banking.
For now, banks implement AI-based solutions in revenue generation and risk management, but the opportunities are not limited there.
AI can make frictionless customer service available 24/7. Banks are already exploring potential applications in fraud detection and underwriting.
The banks that most successfully embrace automation adopt a holistic approach. They see the benefits of automation extend over external partners, internal data processing, employees, and business lines.