Canadian Merchant Account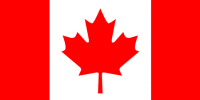 If you are seeking a Canadian Merchant Service Provider, look no further. We will help you find the best provider that suits your business needs. We are constantly on the lookout researching and reviewing Canadian merchant accounts for the most consistent, reputable processor you will find.
A Canadian merchant account for Internet, retail, and mail/telephone order businesses wishing to accept credit cards is available. A Low one-time setup fee, competitive processing fees and monthly fee, no gateway fee, no monthly minimum, no extra currency fees, and no statement fee is what you should be looking for.
Secure, real-time credit card processing — merchant account and secure gateway included with no hidden fees
Processing solutions for telephone, fax, and in person transactions
Any legal business can be approved including corporations, proprietorships, partnerships, and non-profit organizations
Multi-currency support – accept payments in USD, CAD, or any currency in the world
Online processing can be integrated within your existing website
Compatible with a number of shopping cart providers
Advanced fraud security – supports AVS (Address Verification Service) and CVV2
Your company name appears on cardholder's statements
Full support of recurring billing
No hold backs and no rolling reserves required
Detailed, easy-to-use online transaction reporting
Superior customer service and technical support
Merchant Account Inquiry Form
Please complete the form below and a sales representative will contact you shortly with more information. All fields are required!
Privacy Policy: Your information is 100% confidential and will
NEVER be shared or sold to third parties.