A Solution to Accept Donations Online for Your Non-Profit Fundraising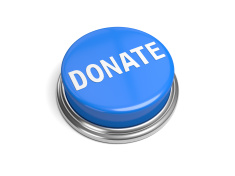 One of the easiest ways to effortless increase funds for your non-profit or online fundraising storefront is to offer online donations. In this way, you can now accept credit cards for your non-profit.
Can you see the potential in this?
NexCommerce's Non-Profit Solution offers non-profit organizations and other charities the ability to accept donations on-line via credit card and check. NexCommerce also offers a wide variety of services that allow you to automatically debit donors accounts, setup a complete fundraising storefront to sell products and much more. NexCommerce will equip you with everything for your online giving needs!
Complete Internet Fundraising & Donation Solution
Here's what NexCommerce can offer your organization:
Included 256-bit SSL security – 100% secure transactions.
Recurring Payments Manager (RPM) – Automatically debit funds from donors accounts each and every month.
Built-in, secure virtual terminal to process transactions manually – great for phone and mailed in donations. Perfect to use at events!
Real-time credit card and check donation processing – literally collect donations around the clock.
A Shopping Cart is available to assist you in sales of goods and premiums from your website.
Integrated solution available if you wish to have the service built-in to your existing web site. Gives you more control over the look and feel of the form. You will find our "Gateway" to be extremely customizable. Practically anything you want to do can be selected from a menu. Automatically send e-mails after an event such as a donation. Send receipts, Thank You's, etc.
NexCommerce takes the high cost out of accepting donations online. There are no hidden fees and reasonable monthly fees.
Online
Fundraising Rates & Fees

Setup:

$0
Discount
Rate:

Internet/Mail/Phone:

2.09%Face-to-Face Card
Swipe:1.69%
Per
Transaction Fee:

Internet/Mail/Phone:

$0.23Face-to-Face Card
Swipe:$0.18
Monthly
Fee:

$7.99-8.99/month

Gateway
Fee: (If Needed) FREE Setup
From
only $0 – $10.99/month (Depending on the payment
gateway selected and the type of merchant, one of our gateway
options have no monthly
fee).
E-Check
Processing Fee:
$0.30
per check
Minimum
Contract/Early Termination:
No
early termination fee
Transaction
Limitations:
No
limits on number oftransactions and donation volume
This is what you
pay! Low upfront costs, NO leases, Reasonable monthly
fees.**Featured rates and fees are
not meant to be entirely inclusive; other rates and fees
may apply based on your type of operation. Entire rate
and fee schedule will be included in your Merchant
Application and Merchant Processing Agreement. These
will be available for review prior the completion of the
setup of your merchant account.
Apply for Internet fundraising
Complete the form below to get started.
United States-Based Organizations ONLY!
Non-U.S. Organizations Click Here
NOTE:  This form and pricing is for NON-PROFIT & CHARITIES ONLY.
All other businesses click here for low pricing and pre-application
Accept donations online made possible by Fast Transact