It's a fact. Companies who accept credit card payments for goods and services tend to generate higher revenues than those who only accept cash. According to industry statistics, the average credit card sale is $40 versus just $9 for the average cash sale.* If that isn't enticement enough, consider the disadvantage you may face if competitors offer credit card payment options and you do not.
"These days, the credit card payment option is a must, whether you have a physical retail outlet, take telephone orders or sell products over the Internet," says Diann Joblonski, a relationship manager, at Michigan Bankard Services, a leading merchant card processor serving over 30,000 businesses nationwide. Besides the potential revenue boost, credit cards may well be a cheaper alternative to cash and checks. In a case study prepared by Coopers & Lybrand, credit card processing costs average 2.7% of any transaction, checks 4.0% and cash 4.8%.** These figures make sense when you consider how many times paper money and coins must be counted and recounted by different individuals. While each business would vary in that respect, cash and checks still require more handling than plastic alternatives.
Establishing A Merchant Account
To offer the credit card payment option, you need to set up a merchant account-a bank account established by your company to receive the proceeds of credit card purchases. Typically, along with the account, you will also need to lease equipment and software to facilitate the transactions and ensure payments flow to your operating account. The process is slightly more complicated if you wish to accept credit cards online. In particular, you will need to sign-up with a payment gateway such as CyberCash or VirtualNet. These services allow for real-time credit card authorization for online transactions. It is essential that the payment gateway you choose is compatible with your software and financial institution so transactions flow properly.
Any number of financial institutions offer merchant accounts, but you should look for a provider who has demonstrated expertise in working specifically with small and growing businesses. These organizations can often structure accounts faster and at better rates than those who cater to larger companies. As you shop around, you should also look for institutions that work with customers to combat fraud and reduce chargebacks. And if you are conducting online transactions, you will want to work with a provider who has expertise in setting up and processing Internet merchant accounts.
The next step is the application process which can take anywhere from 48 hours to two weeks or more. Your chances of being approved relate to the nature of your business and the credit rating of your business and/or its principal owner(s). While existing retail establishments are the easiest to be approved, mail order and Internet businesses, with their higher rates of chargebacks and fraud, pose more of a challenge. "We look at the merchant, the nature of the business or the product, the refund policy, and the business financials or a sole proprietor's own credit history," states Joblonski. The cost of a merchant account will vary based on the perceived risk a business poses.

Accept credit cards with top merchant account provider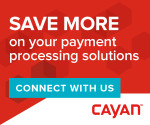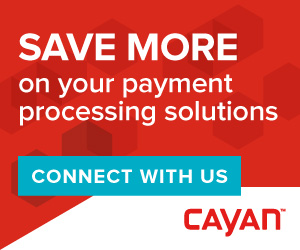 FREE Online Reporting
In-house 24/7 Support
Lowest Cost Guarantee
Highest Approval Rate
U.S. Based
A Word About Costs
As you shop for a merchant account provider, you should be mindful of the costs involved with establishing and processing a merchant account. "You can expect to pay between $190 to $300 in start-up costs which includes the application, setup and equipment and rental lease deposits," notes Joblonski. Processing fees can range from around 2.0% of annual sales volume for a retail establishment to 2.75% of annual sales volume for online transactions. Additional fees may also apply. Ask your merchant account provider for a complete list of fees so there are no surprises.
General Questions To Ask
In addition to all the fees previously described, there are several things that you should ask a company before you take the plunge. Follow this checklist for your convenience:
1. Can you provide me with the email addresses/URLs of at least 5 customers
I can contact as references?
2. Are you willing to put everything in writing, including all fees?
3. What is the name and location of the processing bank?
4. Are you registered with Visa/MasterCard?
5. Do you provide 24/7 support over the phone? (If so, and they should, test it out.)
6. Is a reserve account required? (If the answer is yes, look elsewhere unless you're business is located out of the US in which case a reserve account will most likely be required.)
7. When will funds be available? (Look for 3 days or less)
8. Are you a member of your local Chamber of Commerce and/or the Better Business Bureau (BBB)? (If they are, check to see if there are any previous complaints or disputes on their record.)
9. Are the banks you are partnered with to issue merchant accounts FDIC-Insured?
10. Ask if they are a member of the Electronic Transactions Association (ETA). ETA is a trade organization that supports fair and ethical business practices for Independent Service Organizations (ISO) – another name for Merchant Account Providers.
Putting It All Together
Congratulations, you can now accept credit card transactions. But are you maximizing the benefits of those proceeds? Maybe not, if those funds are being routed to a bank account that pays no interest on that money. Worse yet, you may have to wait a full month to get details on those credit card transactions, and have to pay for the privilege.
Is there a better way? Yes. Some financial institutions specialize in providing value-added merchant account services. For example, OneCore, a leading provider of online financial services for small business, pays money market rates on credit card proceeds. You can also view batch transactions (and transaction details) online by the next business day, free of charge.
*Source: "Jumping Through the Merchant Account Hoops," Khera Communications.
** Source: United States Postal Service, Coopers & Lybrand as quoted in Credit Card Management, August 1997.